Tattoos on a girls umbrellas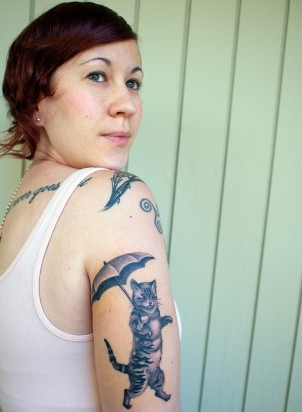 arm tattoo of a cat holding an umbrella
A fancy cat walking and holding an umbrella using black and white / grey scale on this girl' arm.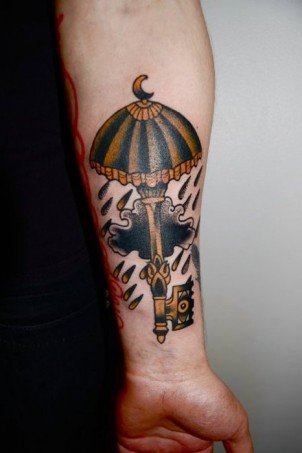 large key tattoo with umbrella on gorls arm
Large key tattoo with an umbrella for the body of the key.  A crescent moon tops the key, with rain hitting the umbrella and the end of the key containing
...
Flower chest tattoos with all kinds of coll stuff going on
A full chest piece with leaved flowers at the ends, and a bird covered by an umbrella in the rain, and a hand holding an envelope with a message that reads. 
...